Inspired by a design I saw online that I never could find the original artist for. I love my new set of pastel polishes so much and they really worked well for this!
I smudged my middle finger a bit because for some reason I was having a lot of trouble with my dotting tool.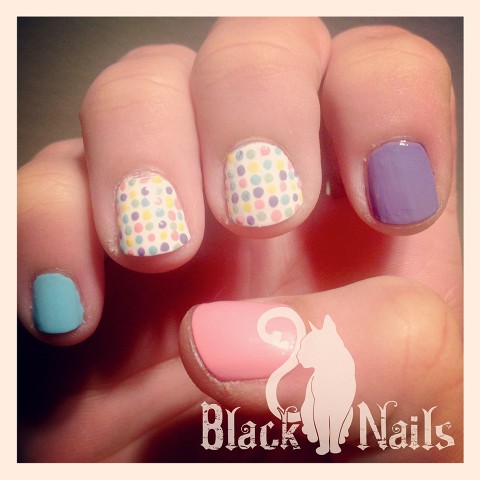 Non-dominant hand practice, but this hand is so shaky for me!
For this look I used:
Sinful Colors – Snow Me White
Pure Ice – Love (pink)
Sally Hansen – Mellow Yellow (xtreme wear)
Maybelline – Green with Envy (color show)
Sally Hansen – Blue-Away (insta-dri)
Maybelline – Iced Queen (color show, purple)
Related Posts - More Nails!