Neon Electric Splash Dry Brush Nails – Sinful Colors Neons
Look at these BRIGHT as F*ck nails! Even though I did these back in Fall, they are prefect for Spring. Again, I did these when I was really into the Sinful Colors New Neons (click the link for a full review of that collection). This look is really easy and I think it only took me about ten minutes!
First I painted a couple of coats of Sinful Colors Bright to the Point as a base, which is bright, bubble-gum-neon pink. The bright, but lighter color will make sure that the colors that get dry-brushed on top will really POP.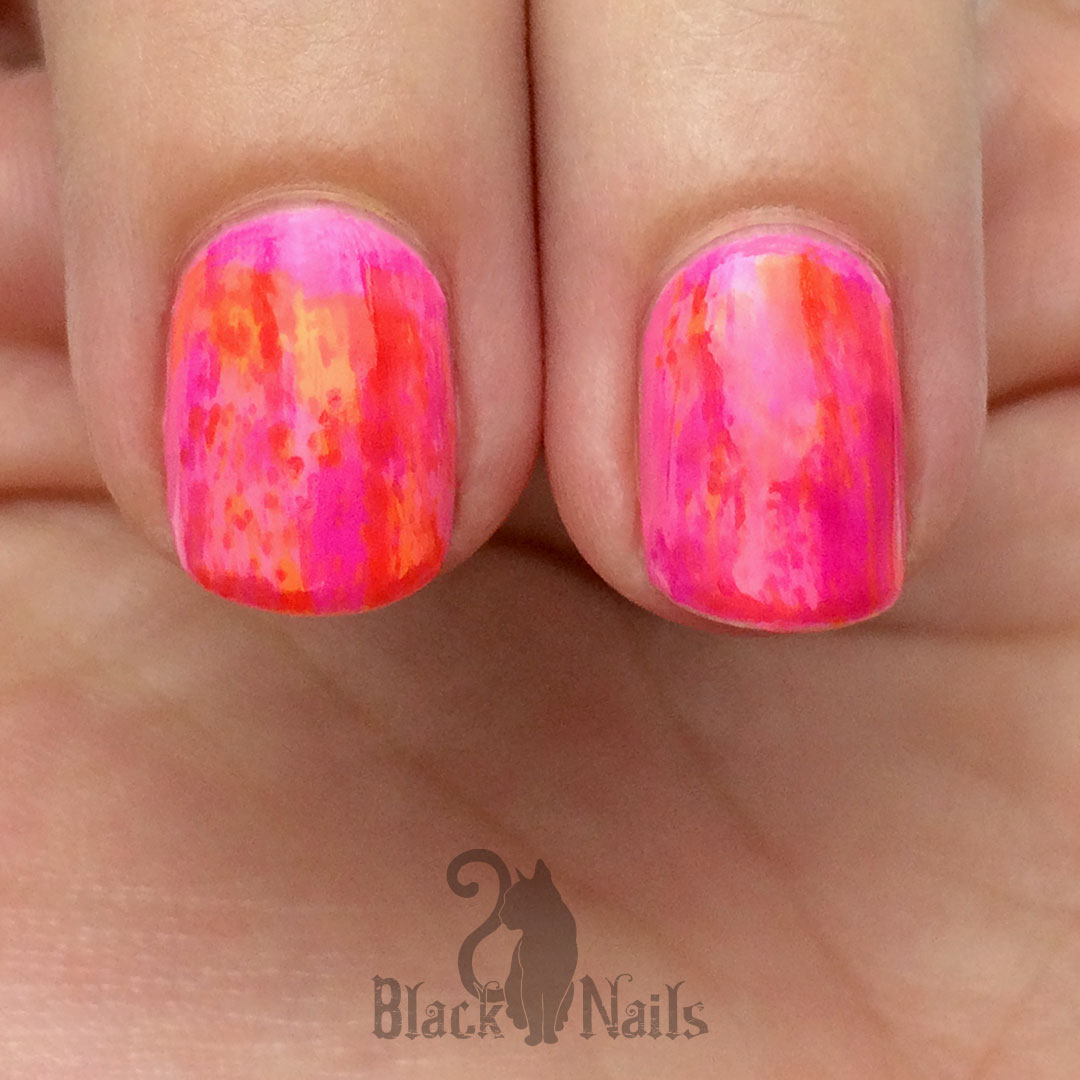 Last I did the dry-brush strokes, first using the brightest, neon-orange from the collection called Rays of Bright. To make the dry-brush strokes I wiped most of the nail polish off the brush and back into the bottle, and made just two or three strokes on each nail. Next I repeated this process with a red-orange called Bright B4 Ur Eyes. Last I topped with topcoat and above is a close up of the final look. I love how each nail is little bit different!
Neon Electric Splash – Get The Look
For this look I used:
Sinful Colors – Bright to the Point
Sinful Colors – Rays of Bright
Sinful Colors -Bright B4 Ur Eyes
Seche Vite – Dry Fast Top Coat