Nail Art Design Practice Sheet
Update: An updated version of this practice template is available with each of the different popular nail shapes. There are even some bonus versions!
A little resource I created for myself that I thought I would share. You can use this nail design practice sheet to layout your designs before committing them in polish. I use this practice template to try different layouts, sizes, ideas, etc.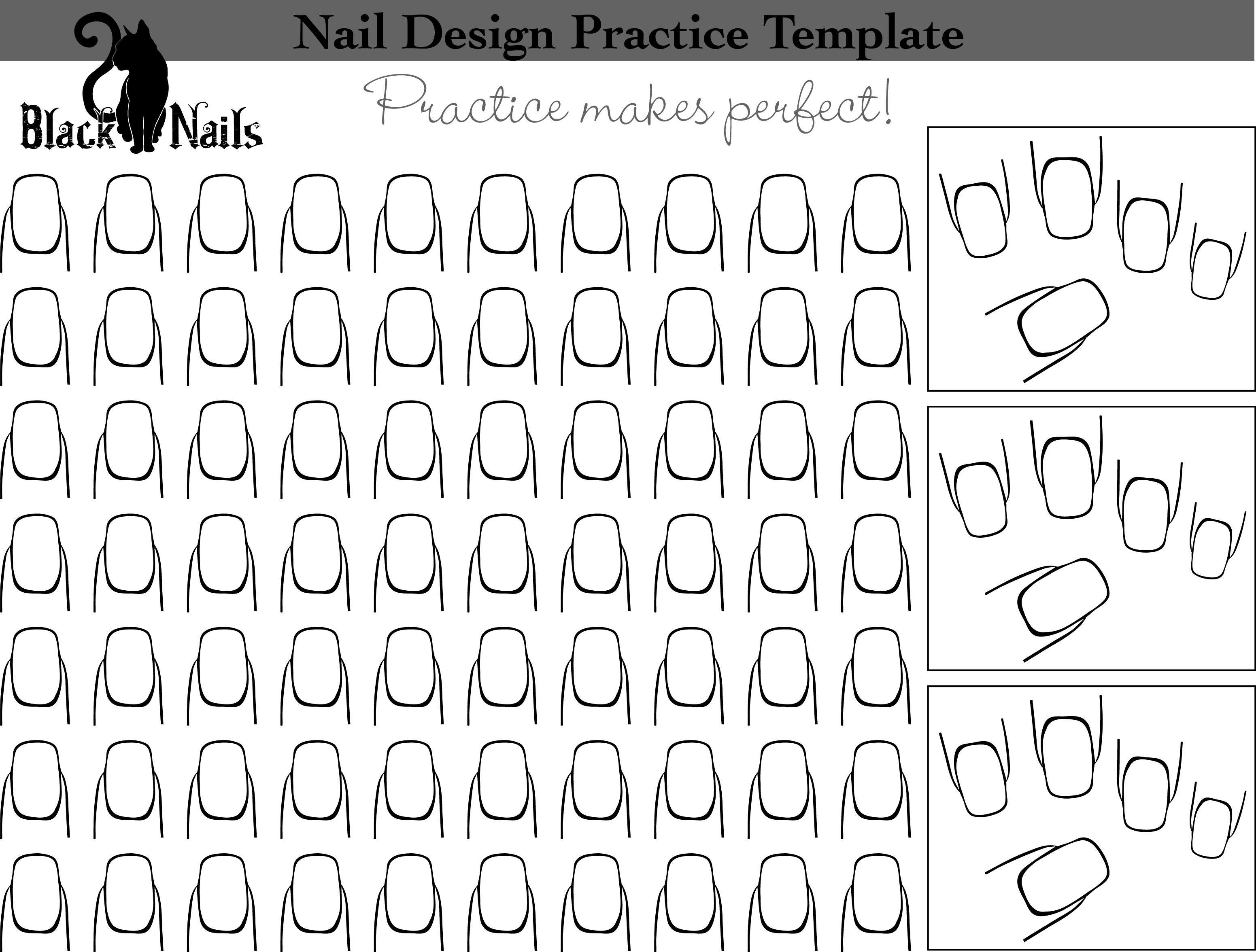 Download as a PDF Version. Enjoy!