Chromato-4 Lacquers Lipstick Yakuza Nail Polish Review
Just got my first Indie polish AND my first thermal color changing polish, this polish is so much fun!! I purchased it from InMyClutches, and since she is here in California and she shipped my package so fast, it only took two days to get to me!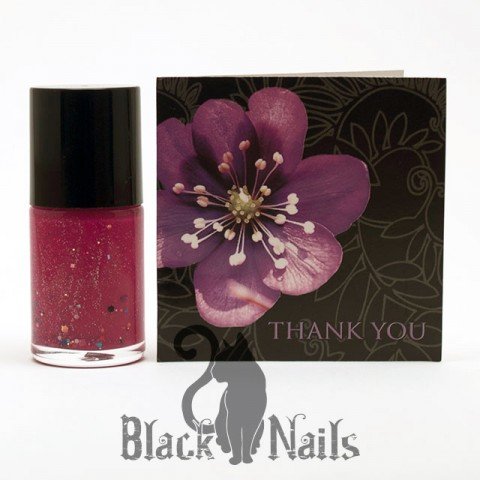 So gorgeous, it is an awesome hot pink color with lots of different glitters. It has a silver micro-glitter throughout, small and large multi-color square glitters, and small and large hexagon multi-color glitters as well. Glitter packed, and that isn't even the best part! Wait till you see this baby change colors.
Goes  on "opaque" in 2-3 thin coats. Above is 2 thicker coats since I was taping. Dries really fast, not tacky in about 5-10 mintes and it seemed undentable after 20. This polish is now officially my favorite in my 50+ collection. It makes it fun to wash your hands and it was so hard to take this manicure off!