Purple Textured Bling Bling with Sally Hansen Sugar Coat
Bling, bling baby! I just cannot get enough of this blinged out manicure, so fantastic! This is my first attempt at this type of all over chromed out feel, and I think I really like it. 

I think my favorite part is the awesome caviar beaded outline. I know that some people say that look is over, but this is my first time trying it! It took a little bit of time, but not nearly as much as you might be thinking. Can you tell that I started at my pinky and moved to my index finger, lol? Practice makes perfect. =)
Purple Textured Bling Bling – Get The Look
For this look I used: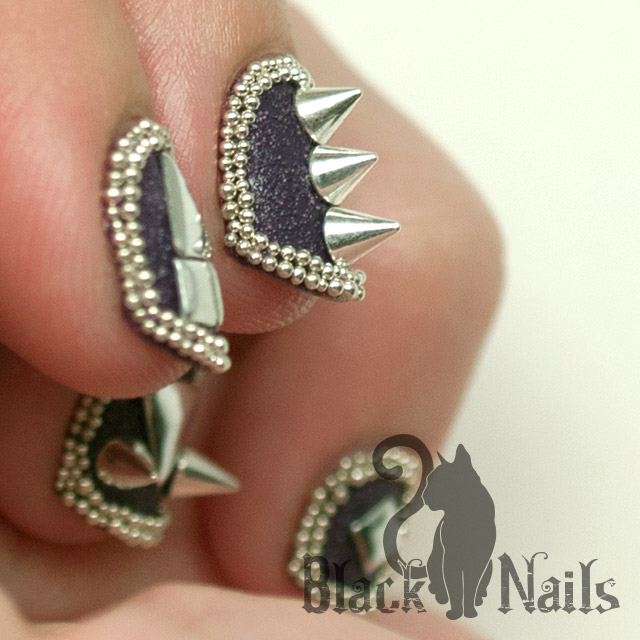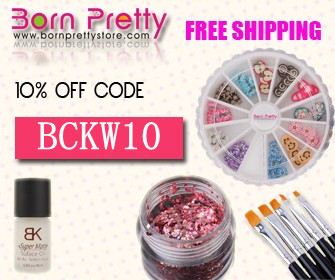 I also really like these studs that I purchased from the Born Pretty Store, so mod. Only $0.99 for 10 per pack. They were really easy to apply and would have laid flat if it wasn't for the textured nail polish. But even then with a bit of super glue they stayed secure! Want to get studded? Use my awesome discount code, BCKW10 to get 10% off your entire order. Shipping is always free and ships within 24 hours.