Black and White Glitter Placement – Nail Art Nov13
Today's "Black + White" nail art for the @californails November challenge was inspired by Lindsay of @nailthataccent on Instagram. I reversed the colors for my mani, and used a black glitter instead of silver although it is hard to tell. The glitter is just so SPARKLY!! The awesome black matte polish is "Rascal" by Mentality Nail Polish. It has a super smooth formula with just a hint of shimmer, which I hope you can see here. It's beautiful and reminds me of newly laid asphalt when it has a hint of quartz.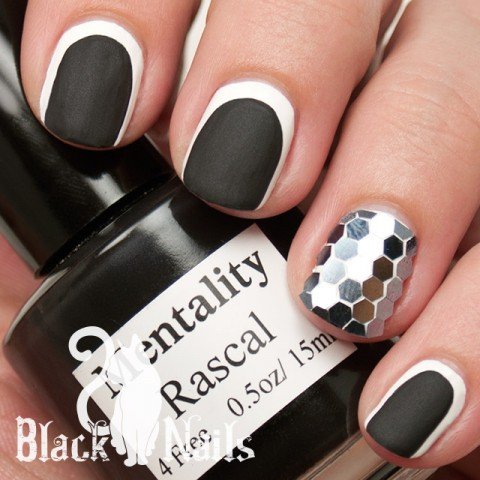 Like Lindsay, this was also my first time trying glitter placement and at first I was really intimidated by the concept. It did take a little bit of extra time to cut the glitters just right, but I think the result was well worth the time. What do you think?
Black & White Glitter Placement – Get The Look
For this look I used:
Sinful Colors – Snow Me White
Mentality Nail Polish – Rascal
Born Pretty Store – 12 Color Hexagonal Glitter Set
Clear Topcoat (to adhere glitter)
Bundle Monster – Small Dotting Tool (to place glitter)
Nail clippers (to cut glitter)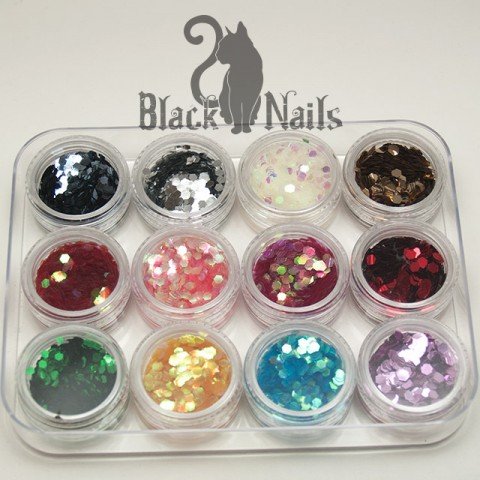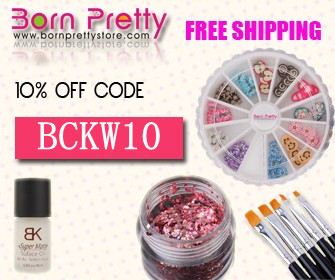 If you want to re-create this look you can get this 12-pack of large hex glitter from the Born Pretty Store. I found them really easy to use and feel like this will last for TONS of manicures. Use my awesome discount code, BCKW10 to get 10% off your entire order. Shipping is always free and ships within 24 hours.