Another super easy and fast tip manicure. I got a LOT of compliments on this one! I used a thin nail brush for the green lines and a dotting tool for the black dots.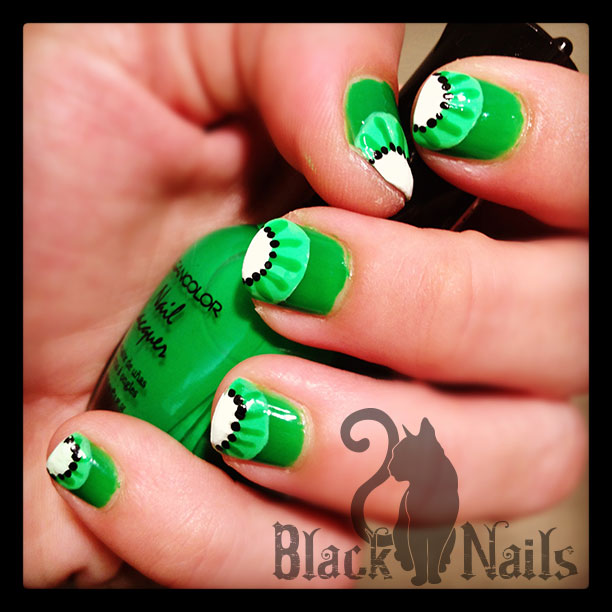 For this look I used:
Kleancolor – Neon Green (mixed with white for lighter green)
China Glaze – Liquid Leather (black)
Orly – Unknown White
Related Posts - More Nails!